Welcome to 
Reality Roadhouse
, your one stop shop for all your reality TV needs. There's no denying that reality television shows have made a mark on today's world. Whether you love them or hate them, you definitely can't ignore them. While working on my podcast I got multiple opportunities to record with reality television stars. Throughout each interaction I found myself becoming more and more interested in reality television, and the stars they produce. I thoroughly enjoyed the time I spent with them, and the feedback from the fans clearly indicated they wanted more. It was then that the idea for 
Reality Roadhouse
 was born. 
Reality Roadhouse
 is completely devoted to reality television and the reality stars they have brought into our lives.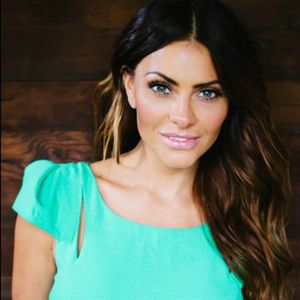 Episode 2 of the 
Reality Roadhouse
Podcast provides Katie the opportunity to chat with Michelle Money from ABC's "The Bachelor". Tune in now to hear their discussion about Michelle's time on "The Bachelor", "Bachelor Pad", and "Bachelor In Paradise". She also shares her thoughts about being a single mom, why its important for girls to stand up for themselves, and whether she thinks there will be an after-the-season special.
Visit
www.RealityRoadhouse.com
for more reality tv goodness!
*Photo credit: Alex Adams
Reality Roadhouse Podcast